Care for Chain Drive Opener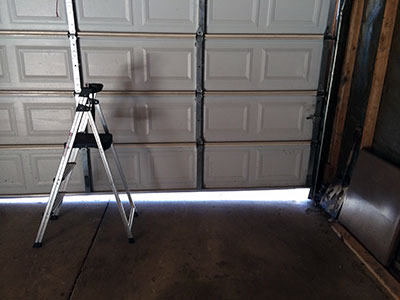 You most probably have this type of opener running your automatic garage door. It is reliable and durable and not as costly as some of the fancier options available. At the same time, it requires care to work well. You can readily leave the work to us, at "Garage Door Repair Berkeley". We'll test the safety sensors and the closing force and make repairs and adjustments, if needed. Count on us to run full inspection of the hardware and the motor unit. Expect bowed rail repair and worn trolley replacement on the spot. It is our commitment to do everything necessary for keeping the optimal performance and safety of your automatic system. We use only specially formulated products approved by opener manufacturers.
Maintenance for Rollers and Hinges
These hardware components may be small, but they do a lot of work and should be kept in perfect condition. Our first task is to check them for damage. Count on us to replace rollers with twisted stems and worn wheels right away. We'll fix slightly bent hinges accurately to extend their useful life. If some components are heavily bent and/or have worn cylinders, rely on us to install new ones in their place. Our company stocks only on spare hardware parts made from heavy-duty galvanized steel. Once ensuring that all rollers and hinges are in great shape, we'll move onto lubricating them. For our garage door maintenance services, we use only light non-sticky and non-hardening products approved by door manufacturers.